Team Punk wrote:
Well maybe if we would have had a real manager not some dime store John Wayne wanna be in corner we would have won. And if I recall the year you didn't manage one of our guys in the finals we won.
Actually the year you guys won was when Puft (not you or Bill) teamed with a member of the Horsemen and faced a team with NOS on it. All due respect to Santo, but under those circumstances, my sister Florence could have won that match.
Also, while John Wayne was a great man, I'm really not sure where you're getting this "cowboy" thing from me. Unless you're thinking of the Buckhouse, for which I dressed appropriately. I know that logical thinking is not your forte, Duane, so I'll break this down for you: just because you yourself are a bum, living on Clinton's handouts and wearing the same outfit you put on when you last changed clothes back in 2002, does not mean that the rest of us do not regularly buy and wear new clothing. I know this is a novel concept to you, and it may be a little hard for you to grasp at first. After all, everything else has been, why would this be any different? Stick with it though. If it actually takes hold in what's left of your mind, you'll eventually put on some new clothes and smell a little less like a hobo eating fermented cheese in the septic tank of a slaughter house.
I'll keep my fingers crossed for you.
_________________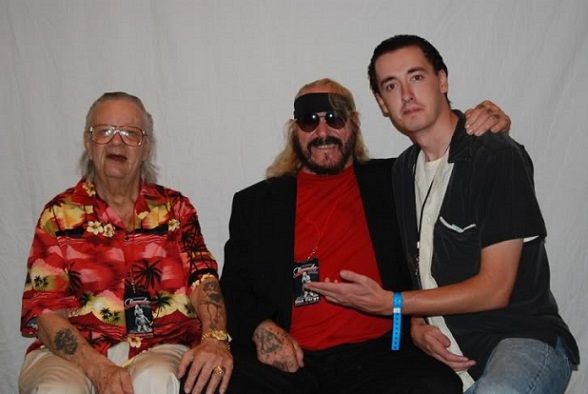 In memory of "Fabulous" Jackie Fargo