xtremefalls43 wrote:
So again your basically stating that CM Punk has ZERO responsibility for the fact that his promos are flat, he ran out of shoot comments after 2 months and he couldn't stay over against other wrestlers?
That's your opinion... Cool...
xtremefalls43 wrote:
Also 1) Bringing him back earlier was a hit or miss thing it could go either way no matter how much people want to bitch. Also your invested in Rock vs. Cena at Wrestlemania 28 because thats probably going to be the biggest match in the last 5 years at least so keeping him out was nothing but a distraction.
As far as bringing him back early, hindsight is 20/20. But they did what they did... It missed... It's on them, not him... And you don't have to bring the Rock up... There was a LOT of time between MITB and WrestleMania... Even a ton of time between MITB and Survivor Series... "Punk being a distraction" is just an excuse and a weak one at that...
xtremefalls43 wrote:
2) Triple H is 11 time worlds champion, he's the bosses son in law, and CM PUnk is the anti authority character who else is he going to feud with?
If you had paid attention, it's not that he feuded w/ the guy, it's that he lost to him and was made to look like a bitch in more ways than one...
xtremefalls43 wrote:
I could keep rolling
With what? More of the same?... Why bother?
xtremefalls43 wrote:
but your basically avoiding the fact that the character was flawed from the get go and the fact that CM punk has wrestled a handful of lack luster pay per view matches, cut some just awful promos, and is a face character who can only say he's the best wrestler in the world and spends more time coming off like a COMPLETE ass hole than an actual face. It takes two to tango and you can't blame everything on everyone else because guess Vann at some point its not everyone else its him.
At some point, yes... Right now it's still "everyone else"
Most guys would be dead as a doornail if they were booked like him, but he's still getting a strong reaction and is apparently selling a lot of merch... That's amazing, considering...
xtremefalls43 wrote:
Also about me using me slipping and saying Champion for 7 months is just trying to twist words and I'm not getting into that type of arguement
I'm not surprised because you
know
it's not twisting your words... You said:
xtremefalls43 wrote:
2) Bring up the fact that CM Punk has been champion for six straight pay per views that saw drops in buyrates is an example of the fact that as much as you guys are claiming he's well liked that he's just not. That is using money and figures to back up my point.
Yeah... I'd back off from that one, too...
_________________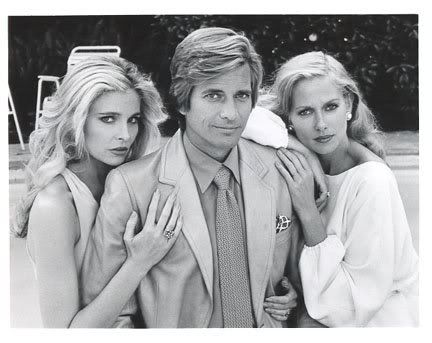 Donny: "It's Dirk fucking Benedict!"... Dirk: "I seldom use my middle name."